Life coaching is the single fastest, easiest, and most effective way of PERMANENTLY silencing your inner critic and getting rid of the limiting beliefs that have been keeping you stuck …

… so that you can move from feeling like you are just surviving to truly living your life by design and on purpose.
What's a limiting belief? (Good question!)
A limiting belief is any pesky belief you have about yourself, the world, or anything in it that isn't factual, and that doesn't serve you.

Since your behaviour – and your results –  will always align with your deeply held beliefs … it's prettttty important to understand this.

Disempowering beliefs such as "I'm always so rubbish at ___", "I'll never be able to ___", "I'm just not very funny/pretty/ interesting/clever," or "Who am I to ___? ..." just clutter up that gorgeous mind of yours, shoot down your self-confidence, and prevent you from living the life of your dreams.
One of my 'superpowers' as a coach is detecting the BS limiting beliefs that are keeping you STUCK and robbing you of self-confidence.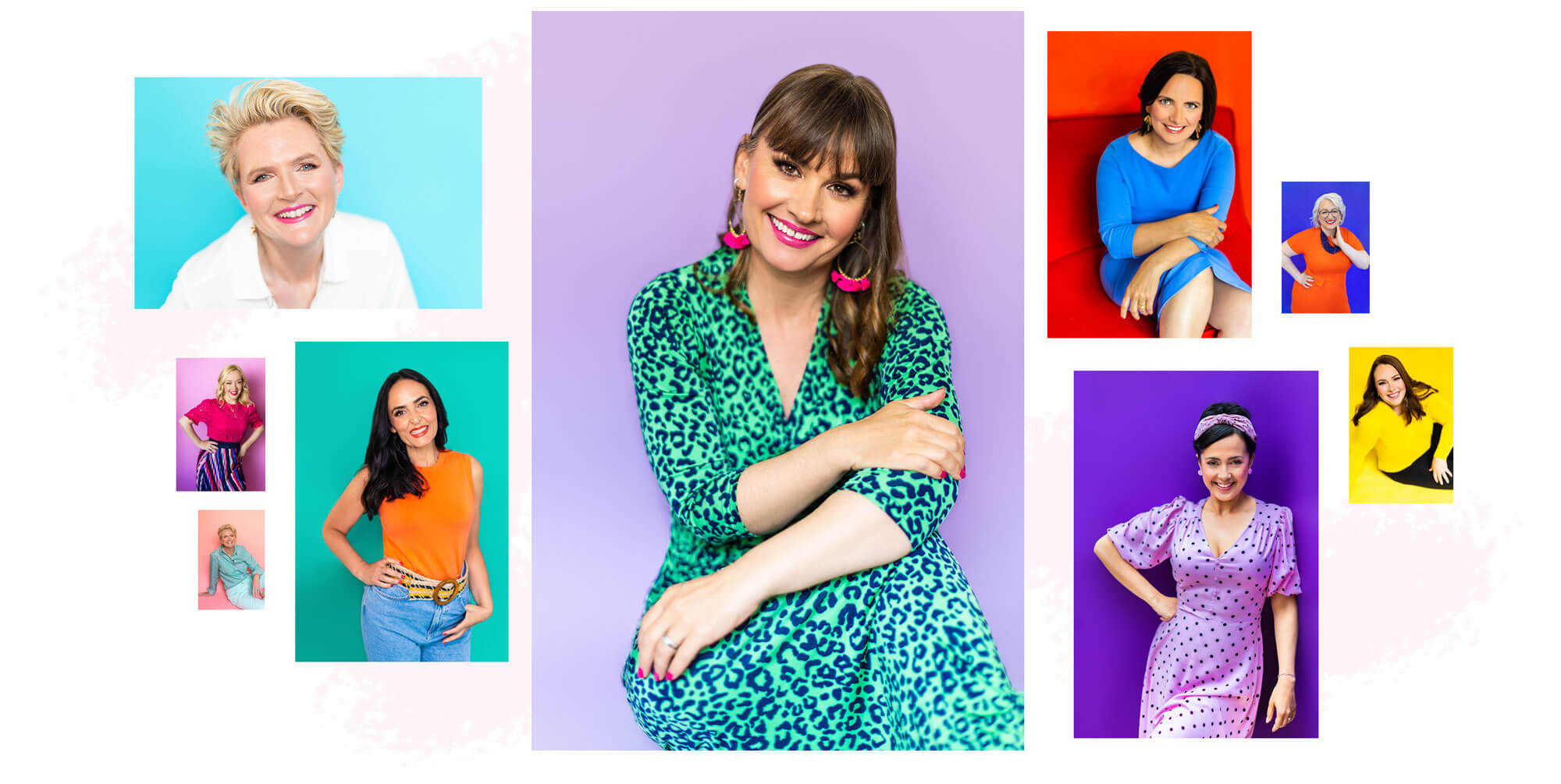 These turbo-charged life coaching sessions are for you EVEN IF you…

✓ … don't have the first clue about feeling confident and you've never felt very good about yourself!
‍
✓ … feel like you're past your 'best by' date and it's too late for you to change.
‍
✓ … have recently been through a huge set-back like going through a divorce, having a baby (or a big birthday that knocked you sideways …the big 4-0?), undertaking a big relocation, or experiencing an empty nest for the first time.
‍
✓ … hate your job and would rather gouge your eyeball out with the snot-covered finger tip of a 3-year old child who's just visited a soft play than go to that mind-numbing (paycheque paying) job again.

✓ … have read loads of self-help books and nothing has worked to shift your low self-esteem.

✓ … feel so uncomfortable in your own skin you wish you could unzip it.
And yes, life coaching is EVEN for you if you…

✓ … don't have loads of time to commit to long sessions of intense therapy.
‍
✓ … have tried counselling before, but it didn't seem to make much difference.
‍
✓ … are worried about wasting money after so many failed attempts at feeling better.
‍
✓ … are actually a bit scared to change (what's on the other side?!)

✓ … feel sceptical that anything will work for you.

The good news?
➨ It doesn't matter if you've always been this way or if a recent set-back has made you feel 'less than.' I've got your back, and I'll get you RESULTS!
‍
➨ I believe it's NEVER too late to change your beliefs if they don't serve you.
‍
➨ Traditional therapy can be very useful for many people, but if you haven't experienced relief from your low self-esteem, it may be time to try something new.
‍
➨ BIG changes can happen quickly, even after a single session.

➨ Even if you feel like you've read every book, watched every YouTube video, and scoured every article for answers that will help you with your confidence and self-love … you haven't tried the most effective method that exists: deLush Confidence & Mindset Makeover.

And the best bit?

I offer a GUARANTEE. (It's literally a no-brainer!) I'm so confident in my method that if after your first session you feel like you would have gotten better value from reading a self-help book, then the session is on me.
Sound good?

I can't wait to welcome you in and to see your transformation unfold! I just KNOW there is SO much juicy goodness waiting for you!
Together, let's get you unstuck.

"I am speechless, smiling, filled with self-love and nurtured by your wise, bold, and brilliant words. Please publish a book. I will be your first buyer. Thank you, Liz! You are an inspiration and an amazing teacher of life and the art of joyfulness! So, so lucky to have met you."

– Ruth, 44